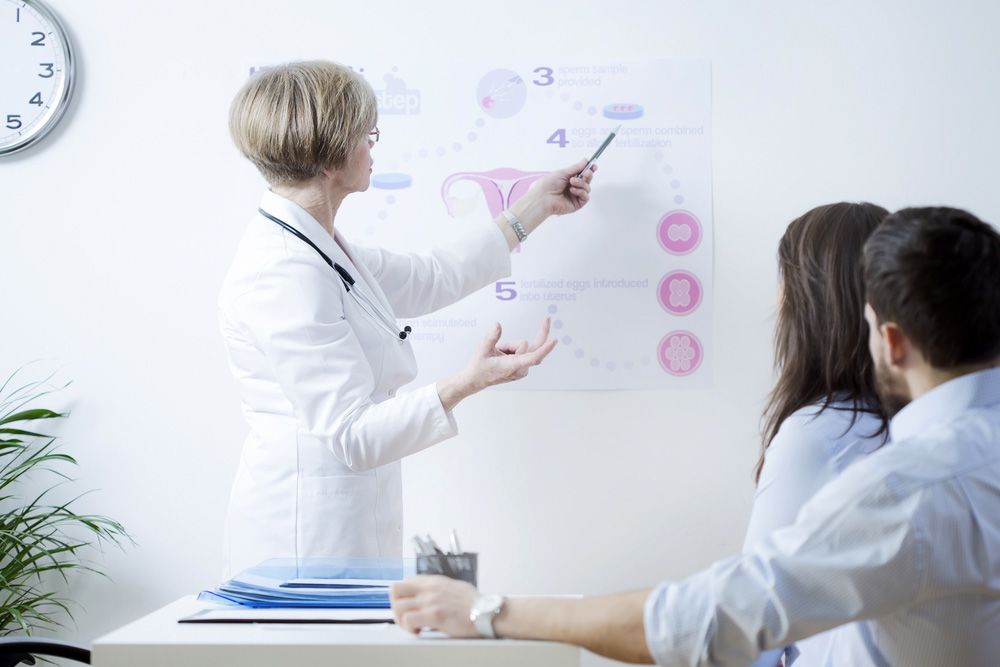 When people decide to start a family, it should be an exciting time in their lives. Sometimes, however, it can take longer for a person to become pregnant than anticipated. As attempts to become pregnant are continually unsuccessful, excitement can easily turn to fear and frustration.
Anyone who has been unsuccessful in conceiving after one year or more should consider pursuing an infertility workup. The team of fertility specialists at the Los Angeles Reproductive Center offer individuals from Encino, CA, Bakersfield, CA, and Los Angeles, CA comprehensive fertility testing to identify any potential issues that could be making it difficult to become pregnant.
Types of Testing
When individuals come to our fertility center with concerns about infertility, it is important that we perform a careful and thorough evaluation. Rather than assume what may be causing infertility, or which member of the couple may be experiencing fertility issues, we start with a blank slate and look at everything that has potential to cause problems.
To provide our patients with the most accurate information and the most effective fertility treatment plan, we perform a range of male and female fertility tests. Areas of testing include egg testing, uterus and fallopian tube testing, and sperm testing. If these areas of testing do not provide sufficient answers, additional testing may also be performed.
Egg Testing
Healthy eggs are essential to conception, so egg testing is a valuable part of an infertility workup. When performing egg testing, we are evaluating the quality of a woman's eggs, as well as the number of eggs remaining in her ovarian reserve.
To determine the quality of a woman's eggs, we perform a simple blood draw. Blood tests allow us to measure reproductive hormones, including follicle stimulating hormone (FSH), estradiol (E2), anti-mullerian hormone (AMH), and inhibin.
We may also test the eggs by performing a transvaginal ultrasound. This test enables us to count the number of follicles within each ovary. This information lets us know how great a woman's ovarian reserve is, so that we know if she will respond well to ovarian stimulation.
Uterus and Fallopian Tube Testing
A woman is unlikely to conceive naturally if her fallopian tubes are damaged (or blocked), or if there are abnormalities in the uterus that create a hostile environment. There are a number of tests that may be performed to evaluate the uterus and fallopian tubes:
Hysterosalpingogram (HSG) - This x-ray procedure uses dye to get clear images of the uterus and fallopian tubes.
Hydrosonogram - This is an ultrasound procedure that relies on the injection of salt water to examine the uterus and ovaries.
Hysteroscopy - This minimally invasive surgical procedure uses a small camera to take images of the uterus and fallopian tubes. Some small abnormalities can also be corrected during a hysteroscopy.
Sperm Testing
Sperm testing is performed to evaluate male fertility. When performing a semen analysis, we collect a sperm sample so we can assess the volume of semen, the concentration of sperm in the semen, the motility (or movement) of the sperm, and the morphology (or shape) of the sperm.
Additional Testing
An infertility workup sometimes involves additional testing that lets us rule out (or diagnose) specific conditions. If we believe it will be helpful, our fertility specialists may test for:
Immunologic fertility issues
Polycystic ovarian syndrome
Endometriosis
Endometrial receptivity issues
Potential causes of recurrent pregnancy loss
Contact Us
An infertility workup is the most effective way to diagnose fertility issues and come up with an appropriate fertility treatment plan. If you are ready to take the first step in fertility treatment, send us a message at your earliest convenience, or call (818) 946-8051 to schedule a consultation with the team of fertility specialists at the Los Angeles Reproductive Center.
Related to This