Can I Undergo IVF after Tubal Ligation?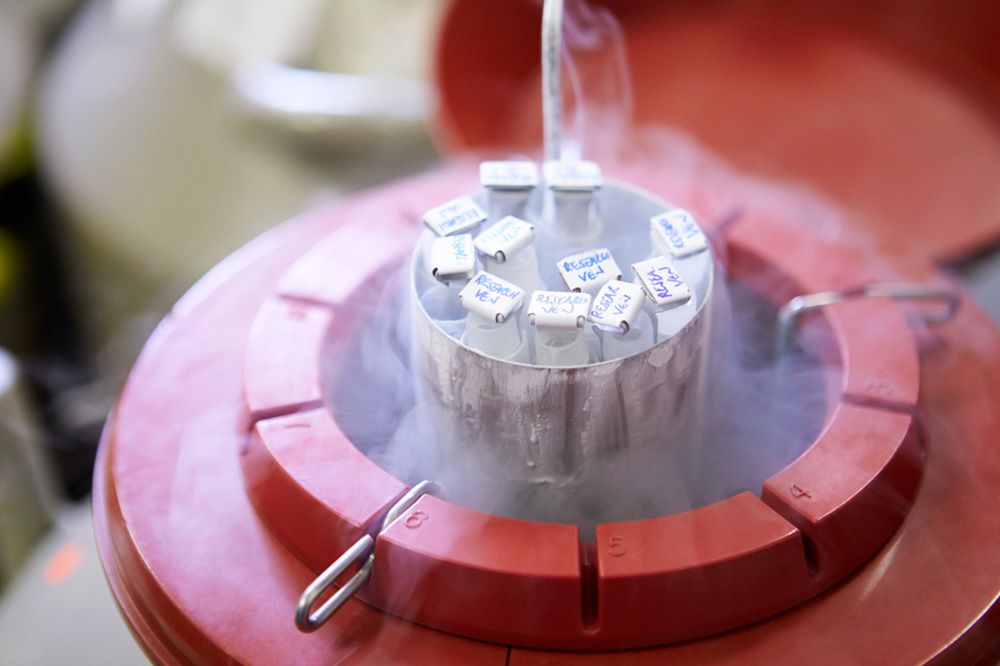 Tubal ligation, or having one's "tubes tied" is a good solution for women who do not have future plans for more children. While many women are happy with the decision to undergo tubal ligation, some later regret their choice. Fortunately, there are options for women who decide they want another child after tubal ligation.
IVF is an assisted reproductive technique that completely bypasses the fallopian tubes, giving women the opportunity to become pregnant even if their tubes are tied. The fertility specialists at Los Angeles Reproductive Center can help their Encino, CA patients decide if IVF after tubal ligation is a good solution for their unique situation.
The IVF Procedure
IVF treatment consists of four primary phases: ovarian stimulation, egg retrieval, fertilization, and embryo transfer - none of which involves the fallopian tubes.
For IVF to be a success, we must be able to accurately track a woman's menstrual cycle, and ensure that multiple mature eggs are produced. Ovarian stimulation enables us to do both those things. Fertility medication alters hormone levels so that the ovaries are stimulated and mature follicles are produced.
Ovarian stimulation also allows us to time the menstrual cycle, so that we can schedule egg retrieval on the appropriate day. When follicles are mature, we perform a minimally invasive procedure to collect released eggs. Using ultrasound technology, we guide a thin needle through the vaginal wall and use light suction to collect the eggs.
Retrieved eggs are mixed with a collected sperm sample from the patient's male partner, or a donor. We monitor the eggs over a course of three to five days to see which are successfully fertilized. Resulting embryos are rated, and the most viable will be selected for embryo transfer.
Embryo transfer is the final stage of IVF treatment. Selected embryos are placed into a thin catheter. Using ultrasound technology as a guide, the catheter is passed through the vaginal wall and cervix, and into the uterus, where the embryo(s) is released.
IVF vs. Tubal Reversal
IVF is a popular choice for our Bakersfield patients who have undergone tubal ligation. One reason is that IVF is a highly effective solution for tubal ligation, the other reason is that there are really only two options for becoming pregnant after tubal ligation: IVF or tubal reversal.
Tubal reversal is a surgical procedure that opens up the fallopian tubes so that patients can attempt to conceive naturally. Tubal reversal permanently opens the tubes and gives women the chance to become pregnant without fertility medication or other fertility treatments. However, tubal reversal is a major surgical procedure that requires a lengthy recovery, and there is no guarantee that the patient will become pregnant after the surgery is complete.
Benefits of IVF
When our Los Angeles patients want to have a child after tubal ligation, many see IVF as a better alternative to tubal reversal. Some of the greatest benefits of IVF include:
Non-surgical treatment
Minimal treatment side effects
No lengthy recovery
High treatment success rate
Ability to freeze extra embryos for a future IVF cycle
Contact Los Angeles Reproductive Center
If you have undergone tubal ligation and are interested in exploring IVF treatment, the fertility specialists at the Los Angeles Reproductive Center would be happy to provide you with more information. To find out if IVF is right for you, reach out to our fertility team online, or call (818) 946-8051 to schedule a consultation.
Related to This