Egg Donation Requirements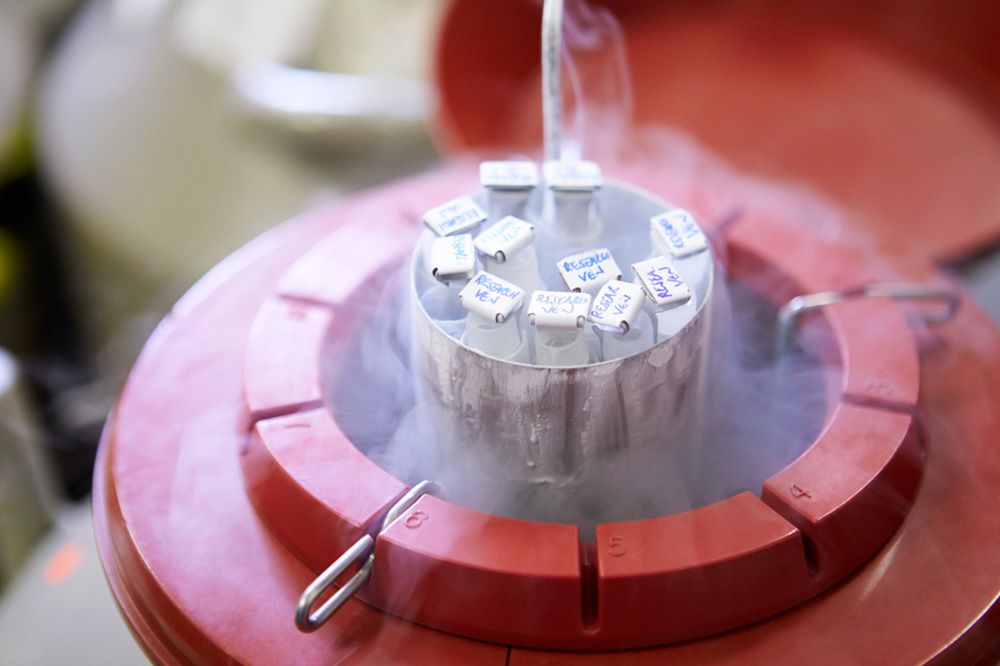 When patients don't have viable eggs of their own to use in fertility procedures, they can consider an egg donor. Egg donation is ideal for both heterosexual and same-sex couples, and proves extremely effective. Dr. Marc Kalan and Dr. Nurit Winkler have helped patients in Encino, Bakersfield, and Los Angeles, CA thanks to the services of egg donors.
Egg donors are screened for numerous health and wellness criteria. If egg donor requirements are not met, they will not be able to donate their eggs. Let's discuss why this is so important and what factors fertility specialist take into account while screening donors.
Why Egg Donor Requirements Matter
Optimal fertility can change depending on a multitude of factors. Ideally, egg donors should be in good health and have high-quality eggs to provide for couples. This helps ensure that the eggs that are preserved have the highest probability of being fertilized and result in a healthy pregnancy.
In other words, requirements matter because they give infertile couples the greatest chance of successful pregnancy and childbirth.
Ideal Egg Donor Age
Most women are their most fertile and have the most viable eggs during their 20s. This is why most egg donors tend to be around 21 years old to 29 years old. Occasionally a woman in her early 30s may qualify, but egg donors are generally never older than 31.
Considering an Egg Donor's Reproductive Health
Egg donors should be in good overall reproductive health. They should not suffer from female infertility issues, nor should they have any problems with reproductive health that impact the viability of their ovaries or eggs.
Egg Donor Body Mass Index (BMI)
Your BMI can have a major bearing on general wellness. Since there are many health issues associated with being overweight or obese, it's important that egg donors be in a generally normal BMI range for their height/weight.
General Health and Wellness of the Egg Donor
In addition to BMI, other factors affecting wellness will be considered. It's important that all egg donors be in good overall health and not suffer from pressing issues affecting wellness. It's imperative to the team at Los Angeles Reproductive Center that egg donors be healthy.
The Egg Donor's Family History
Some medical conditions can be passed down, which is why we take the egg donor's family history into account. If there's a risk of a congenital disorder or any other kind of inherited medical issue, that egg donor will not be considered.
The Egg Donor Should Be a Non-Smoker
Smoking, drug use, and any sort of substance abuse issue will disqualify a woman from becoming an egg donor. These matters affect the egg donor's general health, and it's important that egg donors be at peak wellness whenever possible.
Considering an Egg Donor's Mental Health
In addition to screening an egg donor's physical health, egg donors will also be given a psychological screening. This testing may reveal that a woman who seems like a good candidate to donate eggs is not psychologically sound to be an egg donor.
Dependability, Maturity, and Punctuality
These factors regarding emotional intelligence are important to keep in mind when looking for egg donors. Women who can't keep appointments or don't take the screening process seriously will be ruled out as egg donors.
Contact Los Angeles Reproductive Center
If you would like more information about fertility treatments and how they can benefit you, be sure to contact our team of fertility specialists. You can reach our fertility specialists in LA and Encino by calling (818) 208-5481, our fertility specialists in Thousand Oaks by calling (805) 427-2959, and our fertility specialists in Bakersfield by calling (661) 889-5173.
Related to This