Traditional vs. Gestational Surrogacy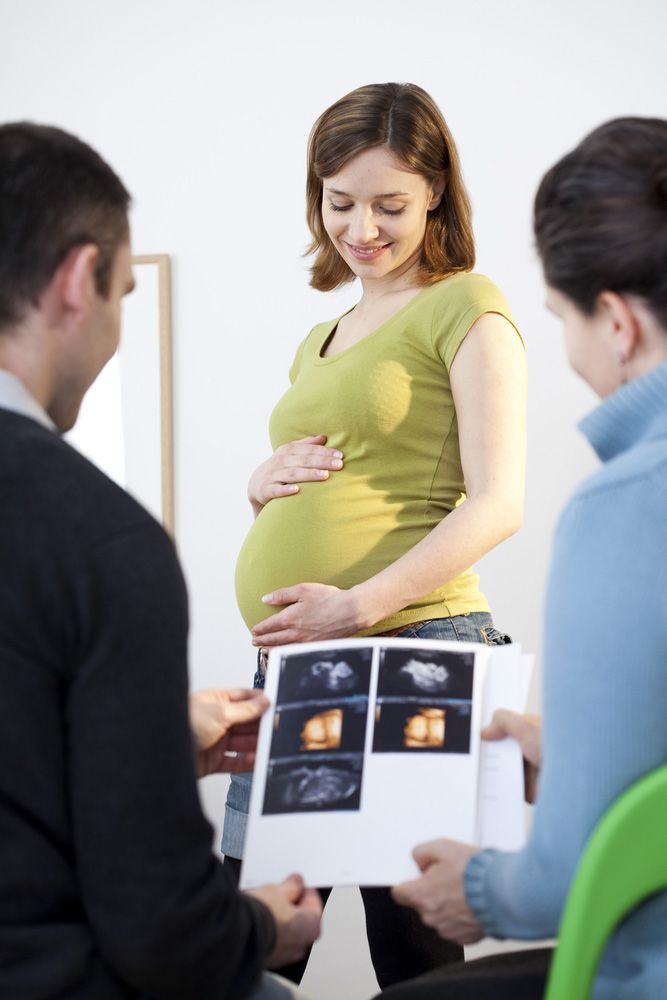 In vitro fertilization (IVF) isn't the only treatment out there for people who want to have children. Dr. Marc Kalan and Dr. Nurit Winkler also offer Los Angeles, Encino, and Bakersfield, CA patients both traditional and gestational surrogacy. These options rely on a surrogate, a women who agrees to carry a fertilized egg to term for a couple.
These two types of surrogacy have important differences to consider. Let's cover the basics below and discuss why it may be a good option for you. We can go over these and other matters in more detail during your visit to our offices.
What Is the Difference Between Gestational and Traditional Surrogacy?
There is a key difference between gestational surrogacy and traditional surrogacy. It doesn't have to do with the surrogate per se but rather the origin of the eggs used during the process.
Traditional Surrogacy - In traditional surrogacy, the surrogate uses her own eggs, which are fertilized through IVF or intrauterine insemination (IUI). The surrogate, in other words, is biologically related to the child she carries to term.
Gestational Surrogacy - In gestational surrogacy, the surrogate carries someone else's eggs to term through IVF. That means the surrogate is not biologically related to the child she carries to term.
Why Does the Source of the Eggs Make a Difference?
The source of the eggs could present a number of issues when it comes to the general health and wellness of a baby. Sometimes a woman runs a risk of passing a genetic or chromosomal disorder to her child, which may be life threatening or at least pose a number of problems with regard to development and quality of life.
During a consultation at the Los Angeles Reproductive Center, our fertility doctors can discuss if surrogacy is the ideal option for you and your needs. We can also go over other treatment options to help ensure you make a choice that is most comfortable to you.
When Is Gestational Surrogacy a Better Option?
Gestational surrogacy is a good option for women who have viable eggs of their own but are unable to carry a baby to term. This could be due to a risk of miscarriage or various health issues that could make pregnancy dangerous.
When Is Traditional Surrogacy a Better Option?
Traditional surrogacy tends to be a good option when a woman is unable to carry baby to term on her own and when she has no viable eggs of her own either. In such cases, a healthy surrogate could be the only option for starting or building a family.
Is Surrogacy Used for Same-Sex Couples?
Yes. Surrogacy is a great option for LGBTQ couples looking to build a family.
For same-sex male couples, surrogacy allows the fathers to have a biological connection to their baby. Traditional surrogacy may be used, or these couples may turn to gestational surrogacy if they opt to use donor eggs.
For same-sex female couples, surrogacy can also play a role in building a family. Traditional surrogacy would involve the use of donor sperm. That said, there is also reciprocal IVF, in which one mother's eggs are fertilized in a lab, and the fertilized egg is carried to term by the other mother.
Speak with Our Fertility Doctors
For more information about surrogacy and why it may be a good option for you and your needs, be sure to contact our skilled team of fertility specialists. You can reach the Los Angeles Reproductive Center in Encino at (818) 208-5481, in Thousand Oaks at (805) 427-2959, and in Bakersfield at (661) 889-5173.
Related to This