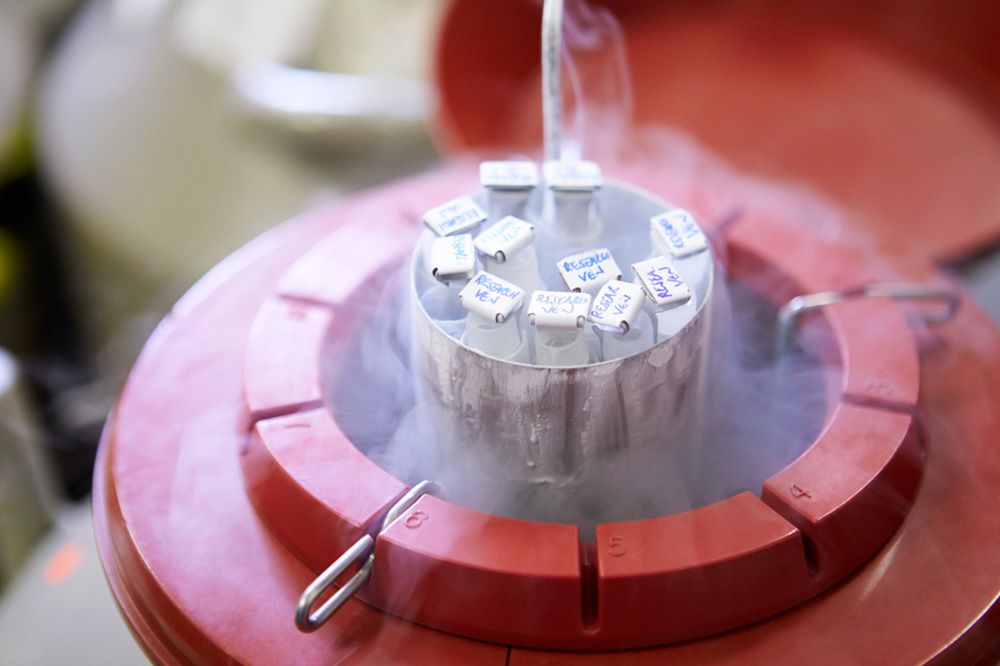 Infertility is more common than you may realize. According to numbers from the National Survey of Family Growth conducted by the Centers for Disease Control and Prevention (CDC), roughly 1 in 8 couples have issues with fertility. It is estimated that 48.5 million couples worldwide struggle with infertility. That's why countless people in Los Angeles, CA visit our experienced fertility treatment specialists for in vitro fertilization (IVF), which is one of the most popular and effective options for fighting infertility.
The team at the Los Angeles Reproductive Center would like to go over some other interesting and telling statistics about IVF and infertility. This should give you an idea of why the procedure is so popular.
Figures on Male and Female Infertility
The American Society for Reproductive Medicine (ASRM) found an equal split regarding male and female infertility. Among patients seen by fertility specialists, one-third of cases involved male infertility, one-third involved female infertility, and the last third involved a mix of male-and-female infertility or unexplained problems.
The CDC estimates that around 12 percent of women aged 15-44 face challenges getting pregnant and carrying a baby to term. Among sexually active males, 7.5 percent of American men reported visiting a fertility doctor at least once.
Chances of Pregnancy for Fertile Couples
Even when couples are fertile and do not face challenges with fertility, getting pregnant is not a certainty. Even couples without fertility issues may experience hurdles trying to conceive. Figures from the National Women's Health Resource Center found that healthy, fertile, sexually active couples ages 29 to 33 have a 20-25 percent chance of conceiving in any given month.
Around 60 percent of couples will successfully conceive without the need of fertility treatment. That still leaves the other 40 percent of fertile couple who face issues with conceiving, and may turn to IVF specialists to make their family goals a reality.
How Many IVF Procedures Are Performed Each Year?
Based on the CDC's national report on Assisted Reproductive Technology (ART), there were 231,936 total fertility treatment cycles performed in America in 2015. Of that number, IVF played a role in approximately 99 percent of all ART procedures performed. This should give you an idea about the popularity of IVF.
Age and Fertility Treatments
The CDC's figures note the following age-based breakdown of IVF procedures in 2015:
Patients under 35 - 38.1 percent
Patients 35-37 - 21 percent
Patients 38-40 - 19.4 percent
The overall median age for women undergoing fertility treatment was 35. Generally speaking, IVF is rarely performed on patients older the 40 given the risks to the mother's health as well as the health of the child.
The Success Rates of IVF
According to the CDC's numbers from 2015, there were 186,157 fertility treatment cycles in which an embryo was transferred. Of that number, 60,778 resulted in live births. Thanks to fertility procedures such as IVF, 72,913 babies were born in 2015.
Success rates tended to be higher when fresh, non-donor eggs or embryos were used. The CDC found an 81.6 percent success rate in such instances, meaning live birth of a child or multiple children; 16.3 percent of fertility treatment procedures resulted in pregnancy loss.
Chances of Single-Birth or Multiple-Birth
IVF tends to increase the risk of having twins or triplets.
According to the CDC, 86 percent of fertility procedures in 2015 involved the transfer of one or two embryos; 11 percent involved the transfer of three embryos; and the remaining number involved the transfer of four or more embryos.
As for live births through fertility treatments, 63 percent of procedures led to the birth of a single infant; 18.6 percent of live births led to twins, triplets, and so forth.
Contact Los Angeles Reproductive Center
To learn more about IVF and your many other options for treating infertility, be sure to contact the Los Angeles Reproductive Center. We are here to help you. Our office can be reached by phone at (310) 721-1567.
Related to This